Internal Sales Executive
01/02/2023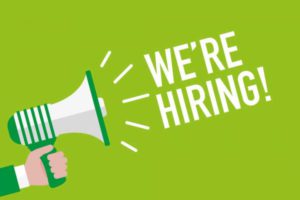 Internal Sales Executive


J McAleer & Sons Ltd is a market leading distributor and supplier of Products to the Construction Industry and Agri Sector in Ireland and the United Kingdom. It is through our background of innovation and ongoing product development that has led us to our current market position as a leader in pioneering new products and cost-effective solutions for the construction and civil engineering sector.

We are currently recruiting for a motivated INTERNAL SALES EXECUTIVE who will play a vital role in our highly skilled Sales Team.


The successful candidate will be based at our main office.



Job Role:

• Pro-actively generate quality sales leads, with the objective of increasing company sales and margins.
• Play a vital role within the business, acting as the key liaison between existing and potential customers.
• Using your skill set to develop new leads, understand customer needs, and efficiently complete the sales process.
• Create and maintain a database of current and potential customers using our CRM software.
• Use your own initiative to research and identify new sales leads.
• Maintain awareness of changing marketplace conditions and building control legislation.



Essential Criteria:

• Skilled in telephone sales techniques.
• Be able to work as part of a team.
• Excellent communication skills.
• Ability to build a rapport with customers and promote all services/products provided by J McAleer & Sons Ltd.



Desirable Criteria:

• Sales experience in the Construction and Agri Industries.



Benefits:

• Very attractive salary.
• Personal development and training.
• Staff Discounts.

We are an equal opportunity employer and welcome applications from all ethnic and religious backgrounds.


To apply please email info@jmcaleer.com for an application form.
Thankyou.